Installation and User Guide

miniMRP for Windows XP/Vista, Windows 7 and Windows 8 (Pro) is an easy to use inventory manager with Bill of Materials and other additional features usually only found in larger ERP/MRP systems

If you need an Inventory manager with Muli-Level BOM capability but don't want the expense or associated running costs of a fully loaded ERP/MRP system then you really should take a serious look at miniMrp.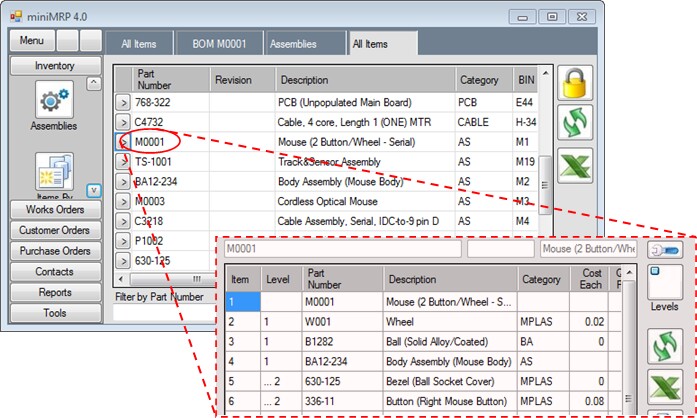 By the time you read this document the software may have changed but if there are any significant changes to the software then this document will be updated to reflect those changes.We would therefore suggest that you link directly to this online user guide rather than any printed or downloaded version you may have.
The information contained in this document has been carefully checked and is believed to be accurate at the time of publication. However, the authors makes no representations or warranties as to the accuracy or completeness and specifically disclaims and implied warranties of merchantability or fitness for any particular purpose and does not accept any liability from your use of or inability to use this document or products described herein.

Copyright (c) 1995 - 2013
Axis Controls Ltd.